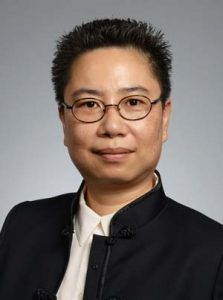 Hello Mizzou TAM friends and families,
It has been a quite transforming semester. The Provost announced earlier in 2021 that the Department of Textile and Apparel Management will be under the leadership of the College of Arts and Sciences effective on July 1, 2021. The TAM faculty, staff and students are looking forward to being part of the largest college on campus. TAM has been known as the "Innovative Leaders in the Global Fashion Supply Chain: Where students learn both the art and science of the fashion industry!" and, with this change, TAM will now truly become part of the arts and sciences communities.
It has been a busy semester. TAM launched a unique Certificate in Digital Merchandising for undergraduate students. Even during the pandemic, the 90% of the students who responded to Career Outcome Survey indicated that they have secured jobs. Two of our product development students were chosen to participate in this year's Visual Art and Design Showcase (please see stories about Ruiyao Yuan and Tyler Reeder). Drs. Zhao and McBee-Black hosted the fantastic and informative event titled "Looking to the Future: Envisioning Sustainability and Transparency in Today's Fashion Supply Chain," and TAM's well known Industry Advisory Board grew by several new members. TAM alumna Jasmine Diane kicked off the first ever Young Alumni Speaker Series this semester, and so many of TAM students received the various scholarships. Please check our website for more awards, events and news. Missouri Historic Costume and Textile Collection was also busy with many exhibits and activities across the state, and the nation.
I have been a proud member of Mizzou TAM, and I hope you all are proud of TAM and follow our new future in the College of Arts and Sciences. Please stay engaged with us Facebook, Instagram and Linked In! M-I-Z, T-A-M!
Department Chair and Professor,
Jung Ha-Brookshire