Skip to Sub-menu
Message from the Department Chair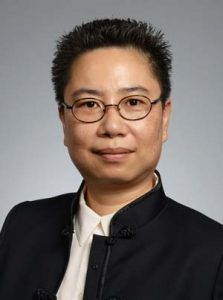 Hello Mizzou Textile and Apparel Management (TAM) family and friends. I am happy to report you today that I am now serving as the new department chair. I am a professor and also will continue to serve as the Director of Graduate Studies in the department. I have been with the department since 2007 and this is my 14th year at Mizzou. Mizzou TAM has given me so much, and I was able to develop my career here at Mizzou TAM and I appreciate so much for the department's fertile grounds.
With this new role, I now want to help the department even more so we can continue to be successful in student education and engagement, faculty research and grants/contracts, economic development and outreach. Mizzou TAM is known for the cutting-edge curricula and education, and its top-notch student outcomes in both undergraduate and graduate levels. Mizzou TAM faculty are nationally and internationally recognized as evidenced by numerous awards and acknowledgements. Mizzou TAM has the fantastic Missouri Historic Costume and Textile Collection whose reach is beyond Missouri across the nation.
I have been a proud member of Mizzou TAM, and I now have extreme privilege to lead this team so we can continue thriving in this exciting time of our lives. I look forward to working with you and staying connected with you all so we keep our pride in Mizzou TAM! Please follow us on Facebook, Instagram and Linked In! M-I-Z, T-A-M!
Department Chair and Professor,
Jung Ha-Brookshire