TUESDAY, DECEMBER 6, 2022 – 22:03 PM
By Marcus Wilkins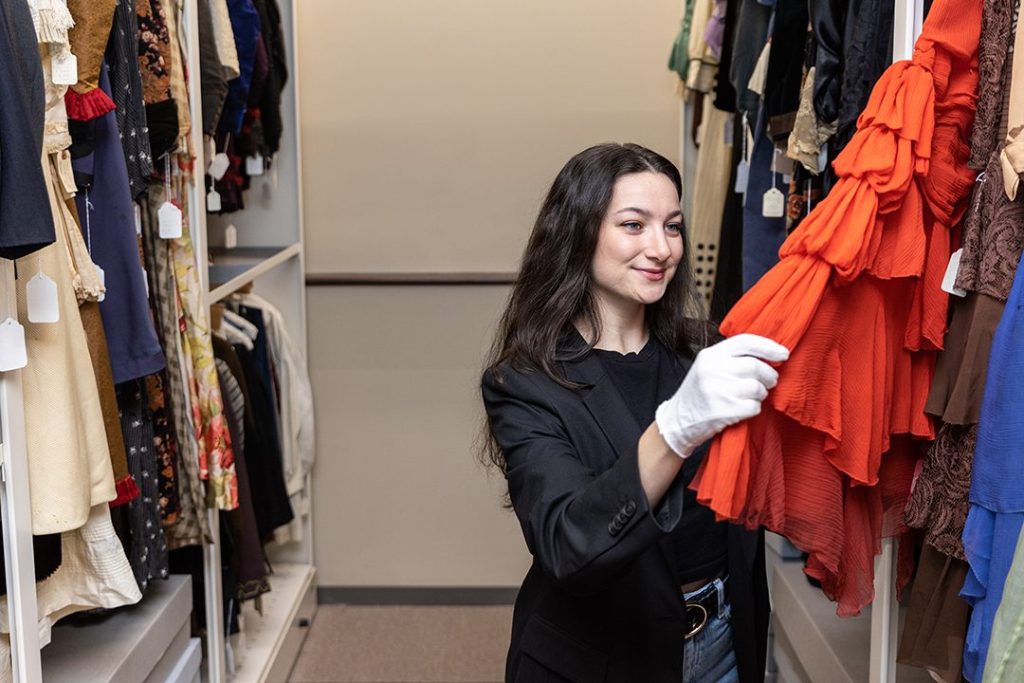 Excellence in research — a foundational tenet at the University of Missouri. As a "research one" university, a category measured by the Carnegie Classification of Institutions of Higher Education, MU maintains the highest commitment to advancing research and research opportunities at the undergraduate, graduate and faculty levels.
But what does research encompass? For many, it conjures images of microscopes, petri dishes, and white coats in a brightly lit space. While laboratory discoveries are certainly championed and celebrated, investigators at Mizzou probe innumerable topics — often in settings the untrained eye wouldn't immediately associate with research.
Tiger research endeavors delve into the chemistry behind ice cream, the anthropology surrounding ancient mineral mines, the methodology driving corporate communications and the psychology motivating depictions of death in art — just to name a few.
Michelle Gershkovich enjoys following threads to see where they lead — and not just because she is a textile and apparel management (TAM) major in the College of Arts and Science. Gershkovich studies fashion trend forecasting entities and their recommendations to the limited mobility market.
Fashion trend forecasting, which guides designers and mitigates investment risk for manufacturers, has existed since the 19th century. But Gershkovich's research found it has paid little attention to garments designed for individuals with limited mobility.
Through a series of semi-structured interviews and surveys, Gershkovich learned that consumers in this specialized demographic are often limited to clothing designed for medical patients or items designed with utility in mind rather than aesthetics.
"People with disabilities should be able to express themselves through style," Gershkovich said. "Clothing manufacturers could be more inclusive, and there's a huge market that doesn't have the same fashion options."
Gershkovich's experience with undergraduate research has also helped inform her own business venture, ALLTER — an app that assists consumers in determining their preferred size before ordering professional uniforms online.
"Mizzou has supported my interests and even helped me fund my startup through two programs: Entrepreneur Quest and Women in New Ventures in Entrepreneurship and Technology," Gershkovich said. "Because of my research, I am always considering different fabrics for different abilities. How stretchy is the material? How does something sit on the body for mobility? It has made me more inclusive in my thinking."