The award-winning TAM Department provides a broad interdisciplinary approach, which allows you to create a personalized course program to meet your career goals. Most TAM majors, by default, earn a Minor in Business which strengthens their position in the recruiting market.
National studies show that the number of jobs in our field continues to grow. TAM students have access to TAM Career Services and the MU Career Center. In addition, the TAM Advisory Board serves as a wonderful networking opportunity for TAM students as they search for careers.
TAM students are required to take TAM 2120: Professional Seminar. This class provides a solid foundation in respect to career development in preparation for the industry.
For additional assistance outside the course, please contact Nicolette Leiby at nleiby@missouri.edu.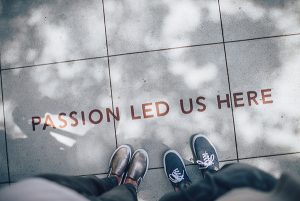 ---
Challenging and exciting employment opportunities await TAM graduates. Examples of careers pursued by TAM graduates:
The Apparel Retailing and Digital Merchandising Degree:
Stylists for Trunk Club & Nordstrom
Merchandise Manager at Land's End & Design Resources, Inc
Buyers at Alexander McQueen, INTERMIX, Payless, Dillards, JCPenney, & Soft Surroundings
Sourcing Managers at Cintas & Jockey International
Planners at Macy's & Restoration Hardware
Visual Merchandisers at Calvin Klein & Michael Kors
Project Manager at Baldwin Denim and Collection
Social Media Marketing at Eric Daman Style & Sears Holdings Corporation
Director of Global Communications at M.A.C Cosmetics
Manager at Digital Brand Architects
Director of Sales-Custom Division at Trunk Club
Account Executive, Women's Wholesale at Versace
Licensing Coordinator at Design Resources Inc.
Merchandise Coordinator Gap Japan Online at Gap Inc.
Operations Manager, Oxford Apparel corporate headquarters
Executive Vice-President/Secretary, Paramount Apparel International headquarters
All levels of store management at various retailers throughout the US
Importing specialists with shoe importers in the St. Louis area
The Apparel Product Development Degree:
Color Manager at White House Black Market
Technical Designers at White House Black Market, Kohl's, & Soft Surroundings
Product Developer at Jason Wu NYC Atelier BOSS Womenswear at Hugo Boss, Kohls, & Soft Surroundings
Product Specialist at Bass Pro Shops
Lead Apparel Designer Motionwear
Footwear Developer / Athlete Services Manager at Nike
Production Manager at Ralph Lauren
Founder and Owner of Jennifer Ouellette, Inc. (upscale millinery) in New York City
Internship & Employment Opportunities
If you are an employer wishing to submit a job announcement, please go to http://www.hiremizzoutigers.com/ and click on Employer Login. If you have issues, please contact Nicolette Leiby at nleiby@missouri.edu.