Milestones in MU's most important investment include world-class hires, program outcomes and infrastructure updates.
Oct. 4, 2022
Contact: Uriah Orland, uriah.orland@missouri.edu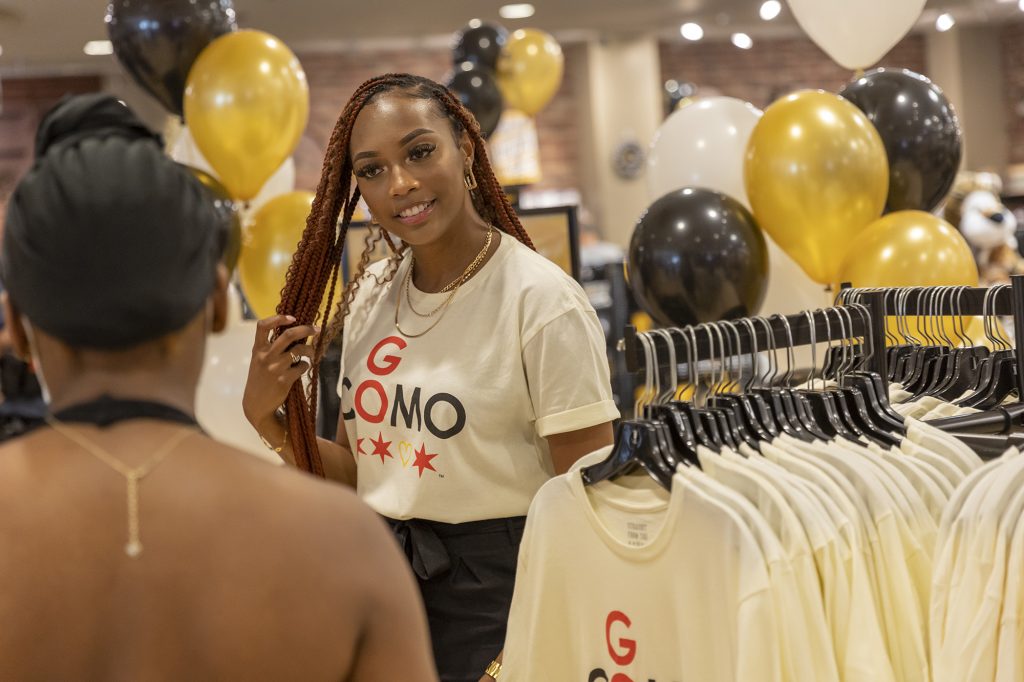 MizzouForward and the success of MU faculty directly support student success. May 2022 marked the highest graduation rate — 75% — in the school's history. This was complemented by historic high graduation rates in 2021 for Pell Grant students, Black students, and Hispanic and Latinx students.
Investments in new technologies and physical upgrades to support student experiences were top priorities for programs around campus.
For example, this fall, the Department of Textile and Apparel Management (TAM) in the College of Arts and Science completed a $90,000 upgrade to their Kitty Dickerson and Kellwood Apparel Technology labs.
"Updated educational and research technologies in these labs mean students will have access to interactive monitors, 3D apparel design software, state-of-the art communication technologies, updated manufacturing equipment and more," said Jung Ha-Brookshire, professor and TAM department chair. "We've also transformed our curricula to continue to prepare our students to become leaders in digital and omni-channel commerce. Our programs and certificates in digital merchandising continue to position TAM as the academic leader in the nation."
The Sinclair School of Nursing also implemented new technologies to improve the learning experience of its students. This summer the school started using Electronic Health Record (EHR) GO in their skills lab when teaching medication administration.
"Utilizing EHR GO, students are able to log into a patient chart, scan a patient armband and scan the medication. This simulates the live healthcare environment and allows them to learn in a safe space," said Sharon Zahn, assistant teaching professor in the School of Nursing. "Before we received EHR GO, the students had to simulate this activity and use a paper health record, so this is providing a real-world simulation."
These are two of the 51 projects across campus supported as part of the $4 million investment in student success announced in March. All projects are set to be completed by early 2023.
Additionally, to help MU students engage in world-class research activities, the Research Path to Success website provides step-by-step processes for undergraduate, graduate and even high school students to get started. This is a critical step in assisting students to develop their body of work to support applications for presentations, summer programs, and prestigious awards and fellowships.
Perhaps one of the greatest measures of student success is the placement rate after graduation. The latest career outcomes survey revealed that 95% of MU undergraduates found successful career outcomes — either employment or graduate studies — within six months of graduation.