TAM Peer Mentors provide guidance and support for students pursuing a Textile & Apparel Management major, minor, or Digital Merchandising certificate. Peer Mentors can help students navigate the following:
Academics (understanding your degree program, course suggestions, degree checklist/planner, how to read a degree audit, how to communicate with your professor)
Career (resume, cover letter, and LinkedIn 101, how/where to search for positions, networking best practices and opportunities)
Involvement (student organizations, departmental involvement opportunities)
Campus Resources (resources available and how to find resources)
---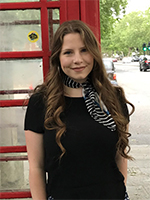 Hi! My name is Elena Harrison and I'm from Springfield, Missouri. I'm a junior on the Apparel Retailing & Digital Merchandising track and I have minors in both Business and Italian. This year I am involved in ATAM and Italian Club, and I love to paint and style outfits in my free time. I'm so excited to be one of your TAM Peer Mentors!
---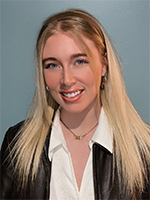 Hello, my name is Lexie Schrock and I am a junior at the University of Missouri. I am a dual track major in both Textile and Apparel Management and Product Development with a minor in Business. After many years of searching for a future career, I am beyond excited to be on track towards the fashion industry. I believe it is an industry so full of opportunity and creativity and would love to share my passion and knowledge with other students who are contemplating similar career goals. My time at Mizzou and as a fashion major has been nothing short of amazing and I am so excited to be given the opportunity to share that with other prospective students. If you have ever thought fashion might be the right path for you or just feel confused about where your journey in college should start, I would love to connect with you and share my personal experiences!
---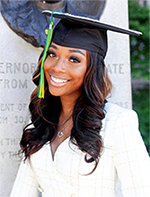 Hi! Raven Smith, I'm a student on the product development track, from Chicago, IL.  I've recently graduated from the University with my bachelor's degree in Health Professions (Cum Laude), but re-enrolled to follow my true passion within the fashion industry. Mizzou is a world class University with an impeccable staff that has a vested interest in your education, and as a TAM mentor so do I! Please feel free to contact me for any questions and support. I look forward to connecting with you!
---