TAM Peer Mentors provide guidance and support for students pursuing a Textile & Apparel Management major, minor, or Digital Merchandising certificate. Peer Mentors can help students navigate the following:
Academics (understanding your degree program, course suggestions, degree checklist/planner, how to read a degree audit, how to communicate with your professor)
Career (resume, cover letter, and LinkedIn 101, how/where to search for positions, networking best practices and opportunities)
Involvement (student organizations, departmental involvement opportunities)
Campus Resources (resources available and how to find resources)
---
Olivia Aker
Email: ogag3r@missouri.edu
Hello all! My name is Olivia Aker, and I a sophomore from Baxter, Iowa. I am pursuing my TAM degree with a focus on Apparel Retailing and Digital Merchandising while minoring in Business and Women and Gender Studies. I sit as secretary on the Executive Board of the Association of Textile and Apparel Management as well as Chair of the Mizzou Mirror Committee. There is so much the TAM experience has to offer and I hope to support you all in your journey at Mizzou. Please feel free to reach out to ask questions or to just chat. Stop by my office hours or reach out to make a time that works best for you. I would love to learn more about my fellow TAM students and look forward to connecting with you!
---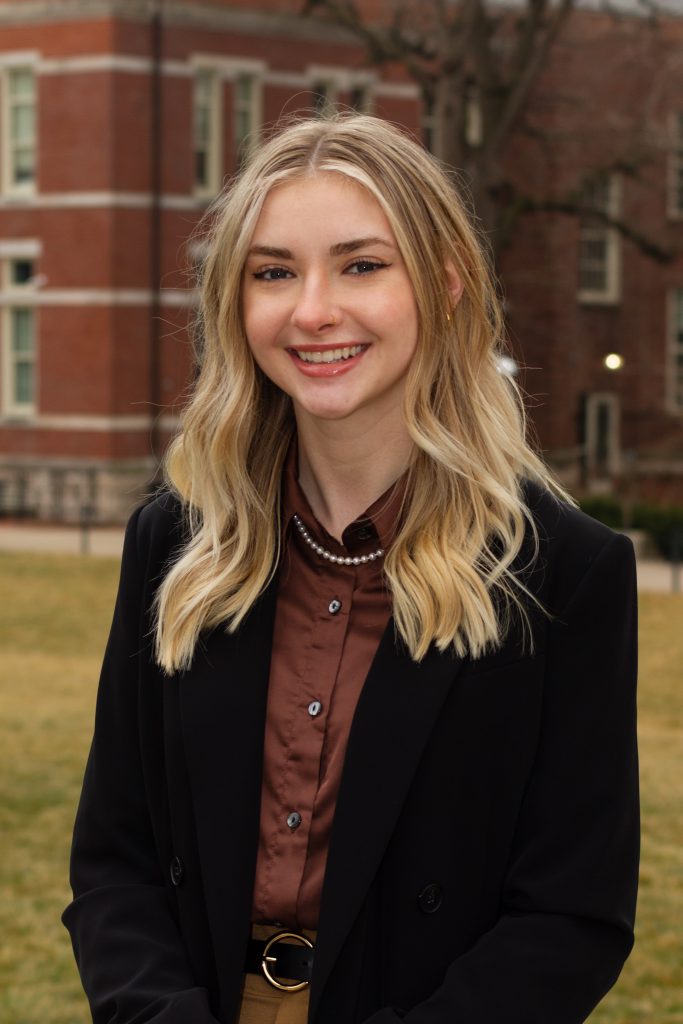 Alyssa Pierson
Email: ampvct@mail.missouri.edu
Hi! I'm Alyssa. I am originally from Fredericktown, MO, and transferred to Mizzou after completing my Associate of Arts at Mineral Area College. I am a Dual-Track student pursuing both Apparel Production and Apparel Retailing & Digital Merchandising with a minor in Business and earning a certificate in Digital Merchandising and Multicultural Studies. My involvement includes the Association of Textile & Apparel Management (ATAM) and Late Night Mizzou. I am excited to help students navigate Mizzou, college life, the TAM program, etc. Feel free to contact me, connect with me, or attend my office hours!
---
Maddy Rosonke
Email: mrr8qd@mail.missouri.edu
Hi! I'm Maddy and I am a junior TAM major (ARDM track)! Along with pursuing a major in textile and apparel management, I am working towards both a Spanish and Business minor, and a certificate in Sustainability. I transferred into the TAM Department my sophomore year, after previously exploring other major options at Mizzou, and immediately felt at home. Across campus I am involved with ATAM, Sustain Mizzou, Mizzou Reslife, and the Discovery Center. I have previously competed in the NRF Foundation team competition, and I help PLA for the TAM department as well. Feel to reach out to me with any questions, TAM-related or otherwise,- I'm happy to help in any way I can!
---