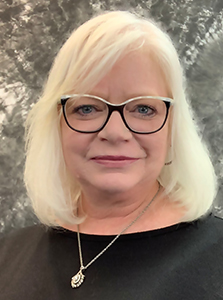 Instructor and Academic Advisor
122 Stanley Hall
University of Missouri
Columbia, MO 65211
Phone: (573) 882-0994
E-mail: nleiby@missouri.edu
Vita (PDF)
---
Education
MS, University of Missouri; BS, University of Illinois, Urbana-Champaign.
---
Bio
Nicolette Leiby is an instructor and academic advisor. She received her Master of Science from Mizzou and teaches digital presentation techniques, global consumer behavior, and professional development. As a student affairs' professional, she advises undergraduates on campus resources, policies, academic programs, enrollment, class scheduling and study plans.
Nicolette comes to the Department of Textile and Apparel Management with a long tenure as an industry professional. She has experience in multiple functions in the industry, including buying, product development, product sourcing, retail and consumer strategy and planning and allocation.
As an advocate for adaptable career preparedness, Nicolette's research interests involve identifying current and future cross-functional skill needs and exploring interactive learning opportunities to ensure students have a competitive edge when entering the fashion workforce.