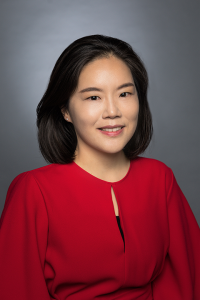 Assistant Professor
130 Stanley Hall
University of Missouri
Columbia, MO 65211
Phone: (573) 882-6410
E-mail: syoun@missouri.edu
Vita (PDF)
---
Education
PhD, Purdue University; PhD, Hanyang University; MS, Hanyang University; BS Hanyang University.
---
Bio
Dr. Song-yi Youn is an Assistant Professor in the Textile and Apparel Management (TAM) Department at the University of Missouri. She holds a bachelor's degree and master's degree in Clothing and Textiles. She completed PhD in Consumer Behavior and a second PhD in Retailing and Consumer Studies in Fashion Industry. Dr. Youn brings professional experience as a market analysis in the government agency, Korea Color and Fashion Trend Center. She analyzed fashion market and consumer behavior in global cities including New York, London, Paris, Milan, Tokyo, Beijing, and Seoul, and proposed upcoming market trends. She participated in product development strategy programs for luxury fashion brands. Also, she taught various courses in South Korea and the United States. Courses include Consumer Behavior, Consumer Relational Management, Selling and Sales Management Capstone, Visual Merchandising, and Textiles. Before joining TAM, she worked at University of Arkansas as an Adjunct Research Professor and taught Theories and Practices in Apparel Merchandising to graduate students. As a researcher and mentor, she loves working with graduate students, and as a teacher, she brings insights about the apparel market and encourages students to apply academic knowledge in the real-world settings.
---
Research Interests
Dr. Youn's research programs focus on connected consumers in digitally mediated market environments within the global fashion retail industry. She approaches the topic from three main perspectives. First, grounded from the "Consumer Behavior" perspective, her research builds theoretical frameworks to understand driving forces behind consumer behaviors within the fashion retail dynamics. Second, from the viewpoint of "Retail Technology Integration", she explores the possible trade-off relationships between service benefits and pitfalls that consumers may perceive and experience when retail businesses adopt and manage various retail technology innovation. Third, from the social aspect of apparel and textiles, she seeks to understand how to build effective communications between fashion retail companies and consumers. Especially, corporate social responsibility and crisis management have been recent foci of her research in this realm. Through these programs, Dr. Youn's ultimate research goal is to improve our knowledge in consumer behavior in the technology-driven fashion retail market and global society.