Professor Emerita
---
Education
PhD, Cornell University; MS, Cornell University; BA, San Diego State.
---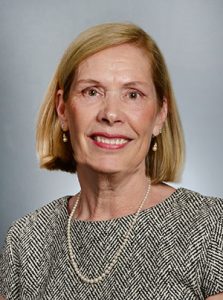 Bio
Dr. Norum began her academic career at San Diego State University where she graduated with a degree in Family Studies and Consumer Sciences. She then attended Cornell University where she received her master's degree in 1980. She went on to earn her PhD in Consumer Economics with minors in marketing and agricultural economics. She taught for one year in the Department of Marketing at Virginia Tech before joining the faculty in the Department of Textile and Apparel Management at the University of Missouri-Columbia. She is a Full Professor and Department Chair.
---
Research Interests
Dr. Norum has written numerous refereed publications as well as being an active presenter at professional conferences. She has received over $100,000 in grants from government agencies. Her research interests center on understanding and analyzing household consumption (acquisition, use and disposal) of apparel from an economic perspective. Three primary areas of research have been of interest: 1) sustainable consumption behavior, 2) household expenditure patterns, and 3) generational differences in clothing consumption. Her current research reflects the growing trend in sustainability that has become more widely embraced by consumers, and reflects an increasingly permanent aspect of their lifestyles.
---
Awards
Langsam Family Outstanding Teaching Award – 2008
ET@MO Faculty Fellows – 2001
Global Scholars, Bulgaria – 1998.